Classes
Call 480-892-8862 today!
BASIC LIFE SKILLS AND AKC STAR PUPPY CLASS

LIFE SKILLS FOR DOGS! 

Enroll now.  Seven Classes $185.00.   Saturday, October 14, 9:00 a.m. – 10:00 a.m.   Call 480-892-8862   Classes held in grassy park at E Vaughn Avenue and E Hearne in Gilbert, 85234.  

  This  is a seven week class with special emphasis on loose leash walking,  coming when called,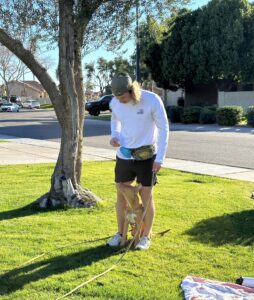 and basic commands.  It is also an AKC STAR puppy class, the beginning level of the AKC Canine Good Citizen, for dogs under the age of one year.  Any age dog can join the class.  We use positive reinforcement to train the dogs!  No choke chains or prong collars ever! We will use fun, innovative methods to reinforce basic behaviors.  The first class is people only so I can provide the people with pertinent information before they bring their dogs. Call 480-892-8862  now to reserve your spot in the class!
AKC Canine Good Citizen Class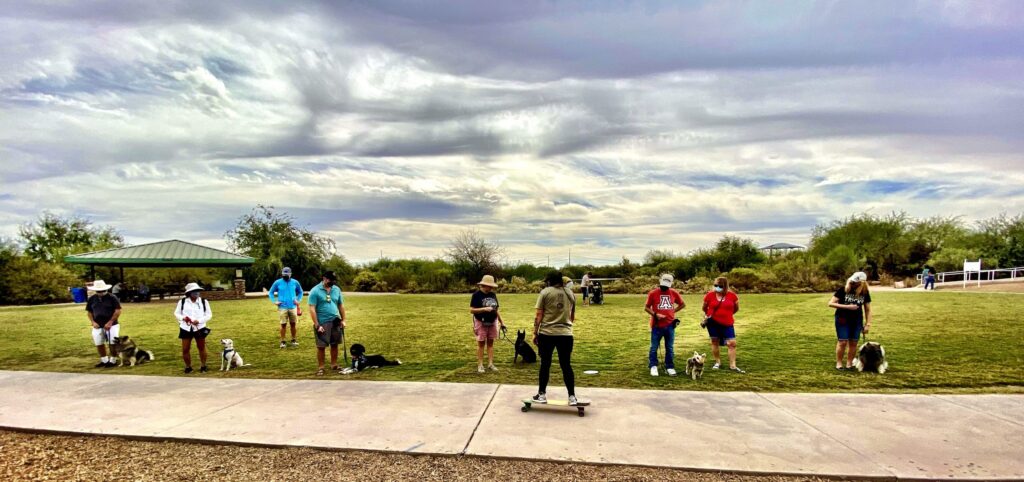 Six Classes, $185.00. October 14, 10:15-11:15.   Greenbelt on E Vaughn and E Hearne  
The goal of the AKC Canine Good Citizen class is to take the current skill level to a much more advanced level.  We learn advanced skills which include interaction with other people and their dogs. The dogs must learn good loose leash walking and advanced stays and come.  Once these skills are learned,  the dog must pass a ten item AKC Canine Good Citizen test.    Once the test is passed, the dog can receive the AKC Canine Good Citizen certification.  All dogs must be social and show no aggression toward other dogs or people. 
ENROLL NOW!  480-892-8862.  
'
JOIN THE CONVERSATION